Ibiza
Summer would be complete if we didn't take a pit stop at one of the busiest and most visited islands during the summer, Ibiza. Ibiza may be one of the top party destinations in the world and known for its infamous clubs, but look behind the veil and you'll also find an Ibiza where fun, luxury and tranquillity form a perfect union.
Away from the main resorts and town, the island still has a gentle and rural charm and about half the island still remains covered by thick woods, which is why Ibiza and the nearby island of Formentera to its south are called the Pine Islands. Ibiza's quiet beaches mean you have escape from the party life and time to enjoy some tranquillity in the sun.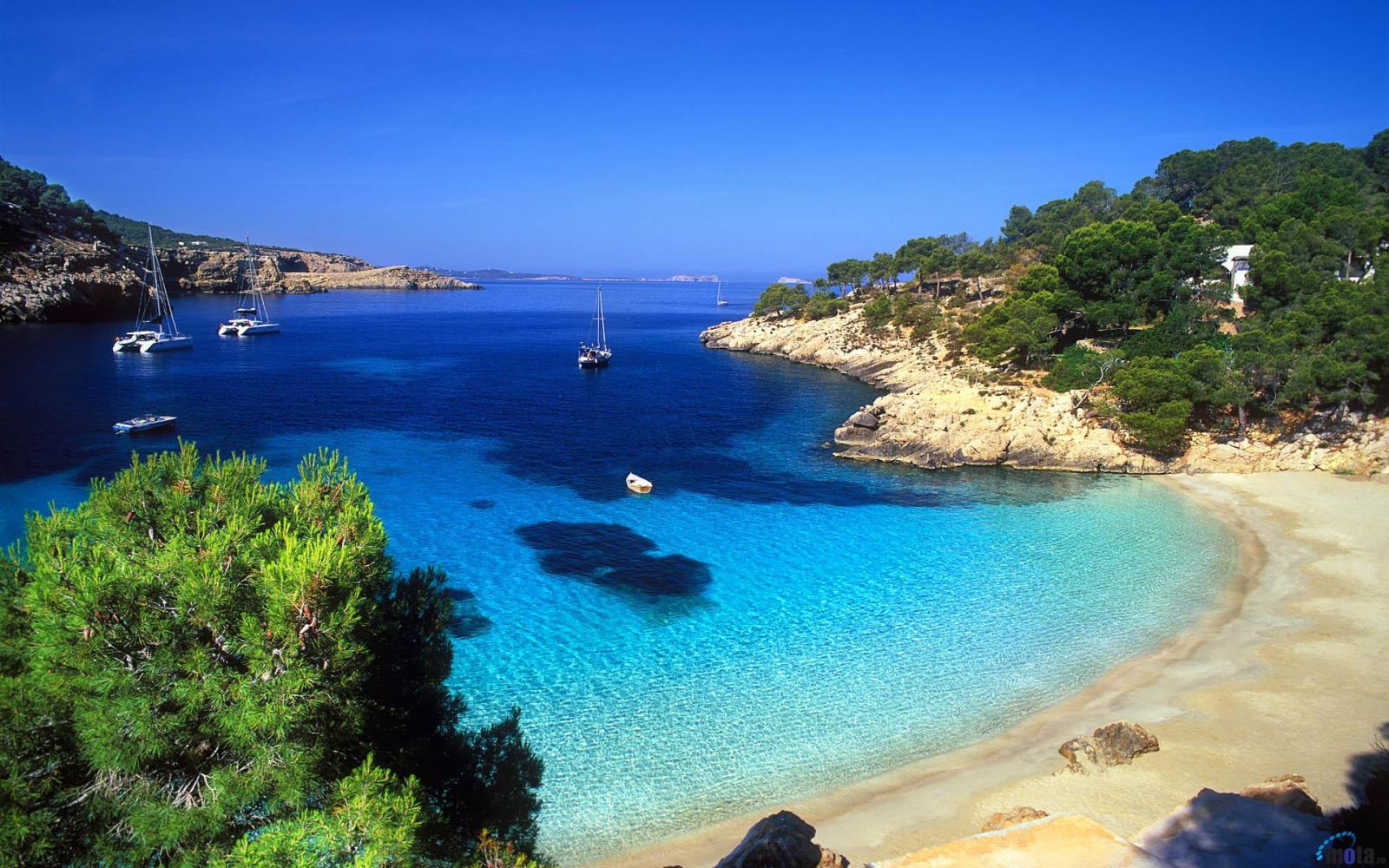 Back in the 1960's hippies first began to discover Ibiza's idyllic beaches; tourism soon progressed, as it became a mix world heritage site due to Ibiza City's architecture and island rich sea life.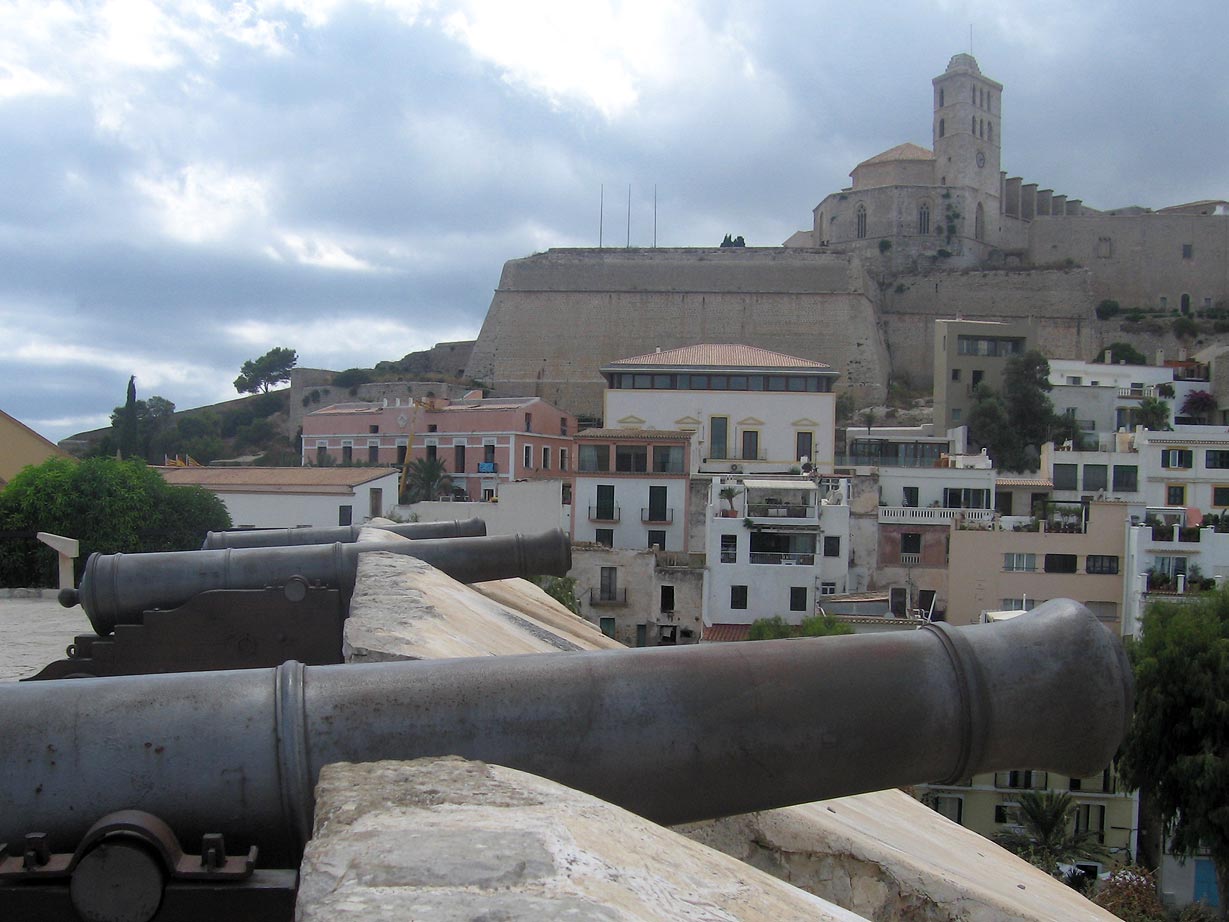 If you love the beach then you'll love the tempting waters of Cala de Boix; if you go back on to the main road, the next turn will find you at the golden sand beach and turquoise waters of the Es Figueral resort.  A little further on and you'll be at another beach paradise called S'Aigua Blanca, this is not for the timid or faint hearted as clothing is optional here. Each of these beach areas are the perfect place for you and your loved ones to unwind and enjoy the quitter side to Ibiza.
Embark on a little adventure and try some water sports while your own vacation, and don't worry we've got the perfect thing for you. Scuba Ibiza is based at Marina Botafoch in Ibiza City, this five star dive centre runs a full range of courses, which include three-hour intro sessions to the four-day Open Water Diver (€399). The dive centre also offers great speciality courses like under-water photography and wreck. You will be diving in dive sites such as the pristine Freus Marine Reserve.
It would fully be a trip to Ibiza without experiencing some of the islands history and heritage and where better to start than the islands cathedral. Inside the cathedral, the Museu Diocesà contains centuries of religious art that will certainly leave you in awe. Upon looking at the cathedral, it may not be obvious but it elegantly and successfully combines several different styles: the original 14th-century structure is Catalan Gothic, but the sacristy was added in 1592 and in the 18th a major baroque renovation took place.
Another great site to visit is the Museu d'Art Contemporani (MACE), the museum  resides within an 18th century store and armoury and is a showcase for contemporary art. There is a vast majority cultural beauties and wonders for you to lay your eyes upon from the drawings by Ibizan artist Marí Ribas Portmany to the amazing Japanese prints and photographic works. The museum also has an archelogical site where visitors are able to see Ibiza's history through the ages – from the Phoenecians to the Islamic period.
Known to many as the home of electronic music and famous for its nightlife it's only right that we include one of its hottest nightclubs. Going strong since 1973, Pacha is Ibiza's original and one of its best club attractions. Immense in size, Pacha can hold up to 3000 people;  the main dance is a sea of mirror balls where deep techno is played, whereas on the terrace, the music is more relaxing. There is no way you can have a bad night out with the likes of EDM star David Guetta working the decks at Thursday's F*** Me I'm Famous, Steve Aoki's play house on Wednesdays and much more.
– See more at: http://www.roomsuggestion.com/Destination-of-the-week-Ibiza#sthash.hAl89t7O.dpuf